SLIPSTREAM careers
Redefining IT for the life sciences
Join our team — and partner with purpose. If you want to advance your career in IT and make a difference supporting the world's leading life science companies, we'd love to hear from you. We believe in the power of technology and the life sciences to help people live healthier, more fulfilling lives. Everything we do — from IT outsourcing to commercial solutions and consulting — is designed to serve the unique needs of our clients while supporting our employees to thrive at work and in life. Ready to turn a job into a career? We are a tight-knit team that cares about each other and our clients. We work hard, play hard and love what we do — creating strategic solutions and services for cutting-edge emerging pharma and biotech companies.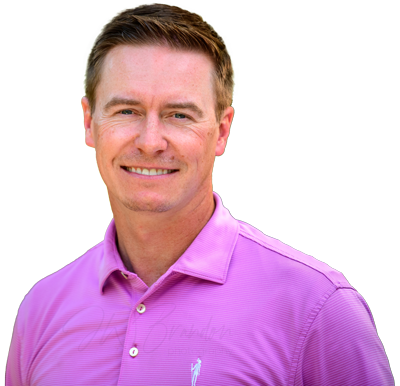 From our Founder
Brandon McKay, CEO
Welcome!
I'm excited you're interested in joining our team of world-class analysts, engineers, thinkers and strategists. We're raising the bar in our industry — we're strategic rather than tactical, we're a partner to our clients not a vendor. And our employees are at the heart of everything we do. We're creating a culture of excellence that welcomes team members to contribute their ideas and create rewarding careers. We promote from within because we believe in our people. Our leaders and managers all have an open-door policy and are always open to new ideas and fresh perspectives. Thanks again for your interest — we look forward to seeing your application.
Benefits for Real Careers and Real Life
Our employees mean everything to us — and our work culture and benefits are designed to ensure each member of our team thrives and is taken care of professionally and personally.

Flexible Work Environment
With in-person, remote and hybrid work models, we offer flexibility so each person has the balance to do their best work — and live their best life.

Healthy Working Culture
Find the right work-life balance with a healthy approach to getting work done and taking time off with our discretionary PTO program.

Learning & Development
Learning is essential in technology and we support our teams with robust opportunities to learn and meet their unique career goals.

Comprehensive Health Plans
Get the right coverage for you and your loved ones with a variety of healthcare options.
What our People Say
Slipstream has allowed my passions to come to life with working among like-minded individuals who share interests with hardware and software. I enjoy working with others when it comes to collaborating and finding solutions for those who are in need. This company is growing and there's always room to grow into what you enjoy the most.
Working at Slipstream has by far been the most challenging and rewarding job I have had. We have an amazing team of people who go above and beyond for our clients. Slipstream has fostered a great environment where people can brainstorm and be a true part of the solution while growing as a company. I have always felt at home and feel comfortable bringing change in an environment that is always changing and evolving.
Slipstream IT is an amazing company full of growth potential and employing the latest in innovative technologies making customer satisfaction our highest priority. There is a strong sense of teamwork where myself and my colleagues work hard to achieve bigger goals. If you are looking for a company that is truly employee focused with career growth opportunities, then Slipstream is where you need to be.
Slipstream IT has been a perfect work environment for me. It has not only allowed me to expand my IT skillset but has kept me "on my toes" with new challenges and learning opportunities each day. That is to say nothing of the staff who, from the CEO to my fellow Tier 1 analysts, have been nothing but kind, personable and as helpful as they could be. I am thankful to have found this company and hope to stick around for years to come!
Slipstream is an amazing company that values their employees and provides wonderful benefits. Many thanks to the Management team, who is always helping employees above and beyond. This company has significantly grown since the beginning and is continuously striving for improvements, quickly resolving any conflict or concerns by taking employee's feedback. Slipstream has been one of the friendliest and welcoming work environment that I have worked with, offering many opportunities for your career path.
Why I love to work at Slipstream IT is because of how kind everyone is at the company. It can feel intimidating to enter a new working environment, however I felt right at home within my first couple of days. Not only are my coworkers amazing, but I am learning many new things and am loving every moment of it!
Slipstream gives me a sense of accomplishment in my role every day. There is a sense of distinct pride within every level of the organization ultimately creating an environment that's second to none. There's limitless potential, and senior leadership goes above and beyond to make sure each employee feels a sense of belonging. We're given the tools to create our own path and are actively encouraged to challenge the status-quo. Slipstream offers a diverse professional experience and I'm grateful for the support towards professional development.
Find Your Place at Slipstream
Search our open positions and find opportunities from entry level to leadership. Our teams are welcoming, collaborative and — more than anything else — passionate about the work we do for our clients every day. Join us!
We're an Equal Employment Opportunity Employer
Our focus is on growing a diverse and equitable workforce that represents the individuals and industries we serve. Because of this, we are committed to making all opportunities available to applicants without discrimination based on race, religion, color, national origin, gender (including pregnancy, childbirth or related medical conditions), sexual orientation, gender identity or expression, age, status as a protected veteran, status as an individual with a disability, or any other category or characteristic protected by local, state, or federal laws. If you need accommodation or assistance due to a disability, contact us at hr@slipstream-it.com.